CCS Named an SC Top 50 Exceptional Growth Company!
Story by CCS Editor / November 17, 2022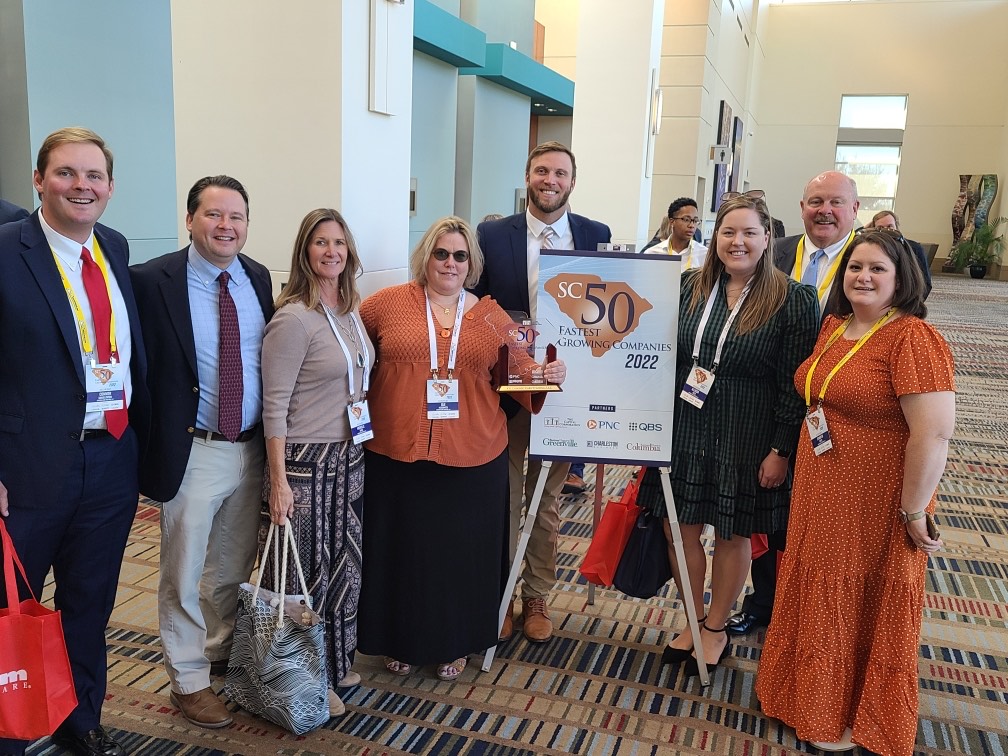 "The South Carolina Business Awards' mission is to recognize the achievements and contributions of our outstanding
South Carolina business leaders and their companies. Their inspiration, vision, community leadership, and entrepreneurial spirit have a significant impact on the economy of our state through exceptional increases in revenues and employment."
These were the criteria as the SC Business Awards set out to recognize the Top 50 exceptional-growth
companies in the Palmetto State. In fact, Chronic Care Staffing earned spot number 31 out of 50, with a growth rate of 275% over the past three years.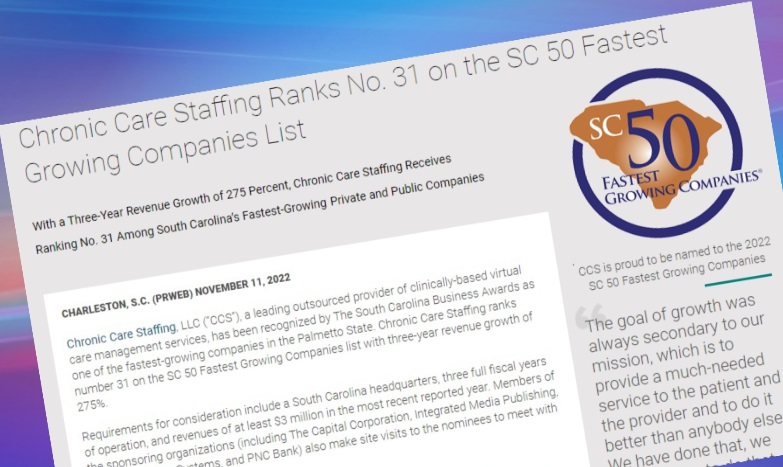 This recognition comes on the heels of our recent inclusion in the Inc. 5000 list for 2022. The SC Top 50 award is a special honor, however, as it measures our impact here in our home state.
We invite you to view the PDF of the press release below to read all about our inclusion in the SC Top 50 list. As you will read, the secret to our success is no big secret; we attribute our exceptional growth to our never-ending drive to provide a valuable service to our clients and to do that better than anybody else in the marketplace.
That's our theory, and we would like the opportunity to prove it to your health system or practice. If you are in need of Chronic Care Management, Annual Wellness Visits, Transitional Care Management, Virtual Clinical Staff Augmentation, or our other services, please contact us!
Of course, another vital component of a successful business is hiring good people and treating them right. If you are a clinician such as an LPN, CMA, or RMA, who is looking for your next opportunity in a virtual environment with a healthy work-life balance, we would love to hear from you!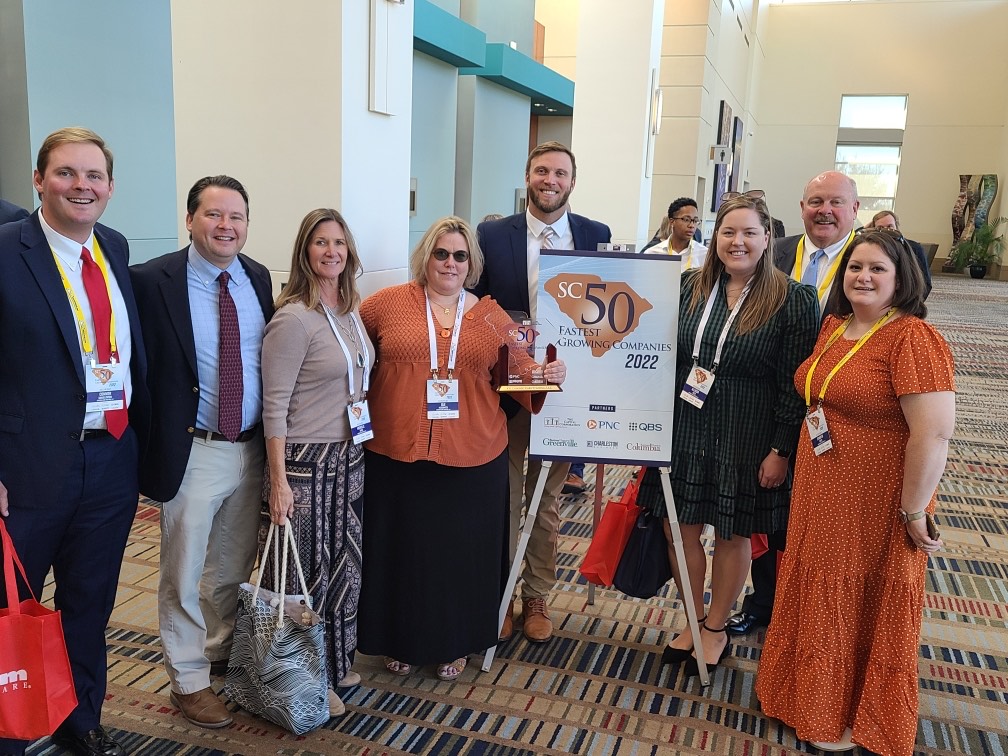 CCS team L to R: Connor Danielowski, Patrick Dowd, Michelle Jakab, Sue Musumeci, Michael McLaughlin, Allison Auld, Cas Danielowski, Jennifer Oakey.