Outsource Chronic Care Management with CCS!
Story by CCS Editor / January 29, 2023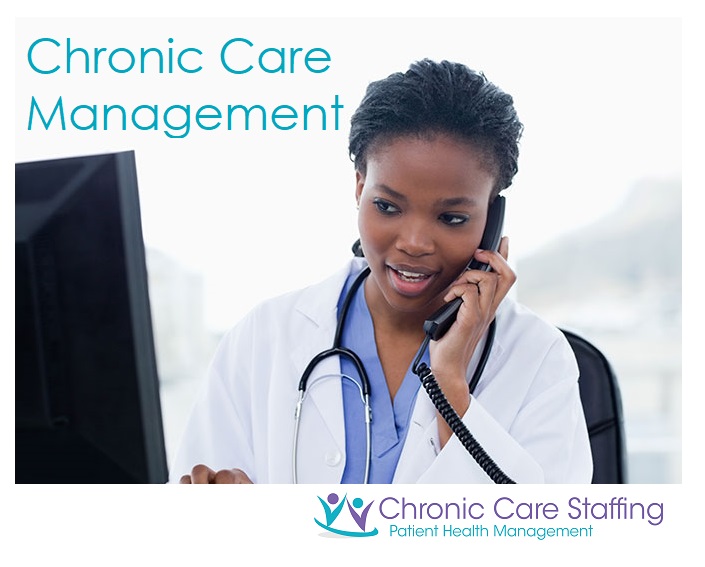 Since the initiation of the CMS Chronic Care Management program in 2015, physician practices and health centers nationwide have joined the conversation surrounding the financial and clinical benefits of an outsourced CCM program. Significant income from CPT 99490 / G0511 billing, improved patient care, and shared savings for ACOs are compelling reasons for practices to explore their CCM options.
The options for picking a CCM partner are quite numerous and, naturally, not all CCM vendors and programs are created equal. At Chronic Care Staffing, we feel that our strictly clinical focus, unmatched talent pool, and superior training practices deliver your best opportunity to reduce cost, increase reimbursements and improve patient care.
Many CCM vendors primarily wish to sell you chronic care management software. These software packages tend to be a bit "one size fits all." They often entail considerable up-front investment and require lots of input from the provider's IT department.
Significant Income
Our clients have generated hundreds of thousands to millions of dollars of incremental income by partnering with CCS to take on the management of their CCM programs. CCM is a monthly service, and 2023 reimbursement is $62.69 (99490) / $77.94 (G0511 for FQHC / RHCs). Typically, we are able to enroll and bill 60% or more of our clients' Medicare patients.
Real-Time Charting
Chronic Care Staffing works within any Electronic Medical Record ("EMR") software that you use, ensuring patient charting is always immediately available to the provider and staff. We can identify patient prescriptions that need to be refilled and to set appointment reminders. Our calls are tailored to meet your quality measures to improve Medicare Advantage Star ratings. We cover topics such as Fall Risk Assessments, Vaccine reminders, and Medication Reconciliations that are charted directly in your EMR. These are advances that a busy, understaffed practice might overlook, but which can lead to additional income.
Improved Care and Shared Savings
CCS establishes a direct connection between the assigned Care Coordinator for the patient. The Coordinator serves as an extra set of ears and eyes for the patient while closing gaps in care. Each monthly call offers the opportunity to identify gaps in care and prompt patients to act on them, and not procrastinate. This is the kind of proactive care that helps to minimize ER visits and reduce healthcare spending, which helps drive shared savings for ACOs.
A Strictly Clinical Approach to Chronic Care Management
With Chronic Care Staffing, our focus is strictly clinical. Using a rigorous recruitment and vetting process, CCS will hire and train seasoned clinical professionals that fill the gaps to improve care and reimbursements. While other staffing providers struggle in the post-COVID hiring environment, CCS leans on the nationwide network of sister company Millenia Medical Staffing to provide ready and able clinical talent, as well as its Joint Commission-based hiring techniques and standards to ensure that only the highest quality team works on your behalf. This superior staffing resource also allows us the flexibility to propose the optimum number of remote clinicians to serve your needs, from two to twenty.
Seamless Integration
Using our unique system, CCS identifies itself as part of your practice. Our caller ID displays the same name as the practice we work for. We are not a call center; we are 100% focused on maximizing CCM participation from patients and revenue for your practice.
Chronic Care Management from CCS: Tailored to YOU
With each CCM program we initiate, the CCS implementation team works with your practice to review your processes, clearly delineate responsibilities, and determine how we can best integrate into your system to provide the optimal mix of services that benefit your practice most. If you would like to learn more about this comprehensive, customized program for improving patient care, increasing revenue and unburdening your clinical staff, contact Chronic Care Staffing today!