CCS Celebrates 2022 Medical Assistants Recognition Week
Story by CCS Editor / October 16, 2022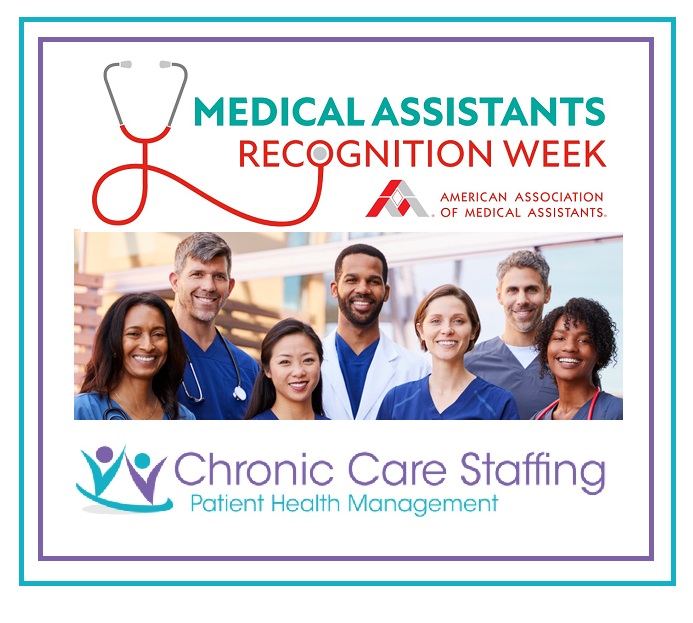 Chronic Care Staffing, a premier provider of remote and virtual healthcare services, joins the American Association of Medical Assistants® (AAMA) in celebrating 2022 Medical Assistants Recognition Week (MARWeek). This years' theme, "Medical Assistants Are MAGIC!" will be celebrated from October 17 to 21.
"Medical assistants are diverse and dazzling in many ways, from their abilities and specialties to their personal backgrounds. This quality brings spellbinding benefits to the providers they assist and the patients they care for. While scheduling appointments, processing insurance, rooming patients, taking vital signs, documenting medical histories, assisting providers with various tasks, and beyond, medical assistants display a wide range of skills crucial for the health care setting. In celebration of this Medical Assistants Recognition Week, providers and patients express their gratitude for all medical assistants who use their magical touch to keep practices running smoothly and efficiently." American Association of Medical Assistants
Medical Assistants are MAGIC!
Chronic Care Staffing enthusiastically seconds the MARWeek 2022 theme "Medical Assistants are MAGIC!" Meaning, Medical Assistants Give Incredible Care. Why? Because we see it every day in physician practices and community health centers across the United States!
There are 750-thousand Medical Assistants in the US, and we are proud to say that many of these talented medical professionals work for CCS! According to the Bureau of Labor Statistics, Medical Assisting will continue to be an exceptional-growth career in the next decade. And Chronic Care Staffing will be right there, hiring the best of the best and treating them right!
Work Your MAGIC for CCS!
If you are thinking about beginning a rewarding career in Medical Assisting, or thinking of a change, check out the BLS and AAMA sites to learn about the healthcare environment, training requirements, and job prospects. And then look at the kind of opportunities you can enjoy working for Chronic Care Staffing! We would love to see you work your "MAGIC" for us!