CCS to Exhibit at Community Health Institute 2022
Story by CCS Editor / August 25, 2022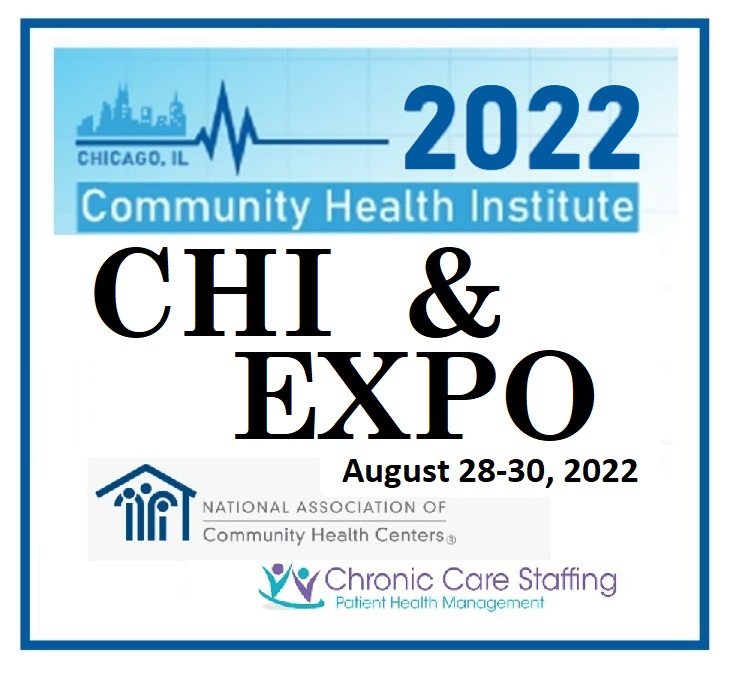 The Community Health Institute and Expo 2022 is coming to Chicago, and Chronic Care Staffing will be there! The annual conference and tradeshow, produced by the National Association of Community Health Centers (NACHC), is a three-day gathering of Community Health Center administrators, clinicians, and industry vendors and supporters.
In a previous edition of the CCS blog, we celebrated National Health Center week. This is an annual salute to America's Community Health Centers, which help increase access to crucial primary care by reducing barriers such as cost, lack of insurance, distance, and language for their patients.
As we noted in our article, Community Health Centers are a vital part of American healthcare delivery, serving nearly thirty million patients at more than 11,000 centers. And they are a big part of Chronic Care Staffing's customer base! Since 2016, CCS has worked with Federally Qualified Health Centers(FQHCs) of all sizes with an industry-leading clinical approach to patient health management. Our programs are designed to optimize care for FQHC patients and increase revenue for FQHCs.
CHI: Healthcare and the BUSINESS of Healthcare
The Community Health Institute (CHI) and Expo will feature informative keynotes and breakout sessions discussing healthcare delivery and the BUSINESS of healthcare delivery at the Community Health Center. These topics include Telehealth and other technologies, dealing with the staffing crunch, diversity issues, ongoing COVID concerns, Federal laws and regulations, fundraising, and many more.
Visit CCS at the Community Health Institute Tradeshow!
CHI will also feature a robust tradeshow consisting of over 150 exhibiting vendors. This list features Chronic Care Staffing, located in Booth 107. We invite you to stop by and visit us to learn more about our Chronic Care Management (CCM), Annual Wellness Visits (AWV), and Transitional Care Management (TCM) services, as well as other virtual care services customized to meet the needs of the Community Health Center.
Finally, be sure to look for Chronic Care Staffing on Facebook and LinkedIn for updates from the show. See you in Chicago, August 28-30!