Chronic Care Management Success Stories
Story by Brittani / June 23, 2021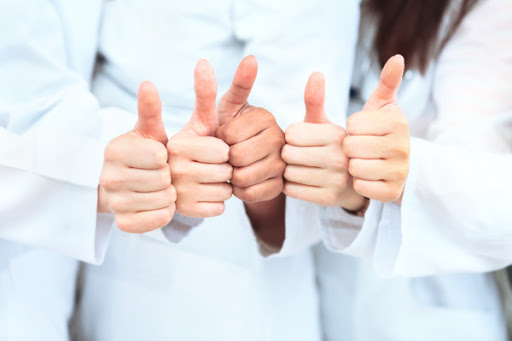 Improving the quality of care and reducing healthcare costs with better patient-provider communication has been the primary focus for Chronic Care Management from the beginning. Chronic conditions are multifaceted problems and each patient presents uniquely. How can we be sure that CCM is as valuable as we think it is? The proof is in the success stories that our care coordinators share daily.
Care Coordinators help close gaps in care caused by Social Determinants of Health:
"I had a patient who said she had a hard time getting up because she lived alone and it was a struggle to get dressed by herself; most of the time she would just stay in bed. I was able to send a message to the provider and we were able to get orders for a CNA to help her with ADLs in the mornings. When I followed up with her the next month she was so happy! She kept telling me that I would be her "best friend forever" and that if she ever needed anything done she would call me because I produce results. She was very thankful for the program!" (May 2021)
Life-saving actions are taken when patients need it the most:
"I had a patient tell me that he was actively having suicidal thoughts due to the recurrence of cancer and no support system. He did confirm he had a plan and the means to follow through with it. I handled the situation with grace and was able to get emergency services out to him and ensure his safety. While waiting for EMS to arrive, I was able to connect with him and got him to open up about his family. He willingly accepted my offer to assist him and he was very grateful to have someone handle his situation with such compassion!" (June 2021)
Reducing costly readmissions to the ER:
"I recently identified one of my patients' that was having some significant issues related to COPD.  He was calling on a weekly basis wanting prednisone prescribed due to wheezing and SOB while also overusing his rescue inhaler.  He mentioned that he was going to the ER twice a week for this issue. I discussed the issue with the patient's provider, scheduled the patient for a follow-up appointment, and set up weekly CCM calls to help prevent him from going to the ER.  The patient was prescribed Trelegy and is now a completely different patient.  He sounds much better and it has been months since he last went to the ER!" (May 2021)
Providers' appreciation for our Care Coordinators:
"I recently opened my EMR inbox to find a message from one of my providers. It read as follows: "Just wanted you to know that I have received many positive comments about you and your calls from patients.  They say you are friendly, very knowledgeable, and thorough. One patient said he thought you were a doctor because you were so knowledgeable and informative about his problem.  Keep up the good work. You are appreciated!" (May 2021)
Improving medication adherence with monthly med reconciliations:
"I spoke with a patient that was inquiring about her new insulin because she said the pharmacy always gives her 3 boxes. The pharmacy only gave her one box after the provider changed her insulin at her last appointment. It's a newer insulin that only requires her to administer once a week. I was discussing dosage with my patient and calculating how long the new insulin should last her. She received a 1.5mL pen which would be a one-month supply. The original RX was written for a 4.5mL pen. I advised her that I would call the pharmacy and get back to her the same day. I found out that the pharmacy had made an error and only gave her one pen. They stated they would quickly fill the other two pens and have them ready for her by the end of today! My patient was so excited to hear this news and even more grateful to have me as an advocate to help her!" (June 2021)
Keeping patients accountable to improve their quality of life:
"One of my patients began our call by saying that he was so glad to hear from me and had great news to share with me. He recently had a routine follow-up with his provider. He was down 10 lbs, his blood pressure had improved and he felt wonderful! He stated that his provider was very proud of him and my patient explained that because of my monthly CCM calls I was helping to keep him accountable. The doctor told him that he has been trying to tell him the same thing for years, but since I am getting through to him he should continue speaking with me each month!" (June 2021)
If you would like to learn more please click here or call 888-254-4435.
Chronic Care Staffing, LLC ("CCS") is an outsourced virtual care management provider that was founded in 2015, the same year Medicare's Chronic Care Management program began.  Headquartered in Charleston, SC, Chronic Care Staffing works with clients ranging from small practices to large health systems.  CCS is a sister company of Joint Commission certified Millenia Medical Staffing and has access to a network of nurses across the United States.  CCS is a clinically based company that doesn't sell any software – all of our programs are designed to generate income for our clients without an upfront investment. If interested in applying as a care coordinator please click here. Thank you!