Rewarding Remote Work with Chronic Care Staffing
Story by Brittani / July 29, 2021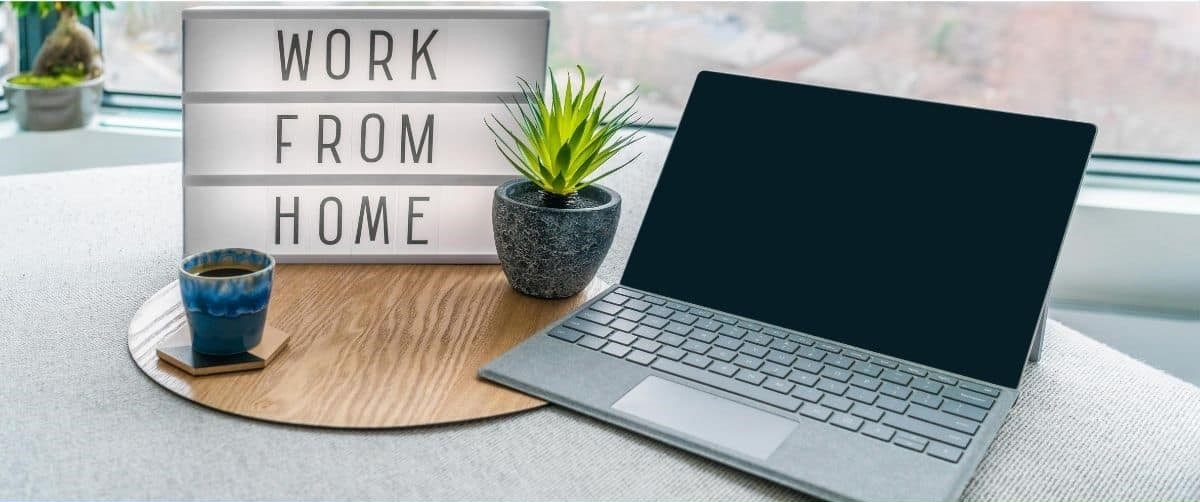 Working remotely for Chronic Care Staffing as a Chronic Care Coordinator can give you the flexibility you have been searching for while allowing you to create relationships and improve patients' lives. We could share countless examples of how rewarding remote care can be, but our employees can attest to it first hand!
Here our wonderful staff has shared insight about a day in the life of a Care Coordinator:
Work-Life Balance
"Chronic Care Staffing is the epitome of work-life balance! They have given me an opportunity to continue doing what I love without having to commute giving me more time back in my day to spend with my family."
"I have found many benefits of working for CCS from home since I started here. I have more flexibility with my schedule as far as clocking out early for appointments and making up time through the week than I've ever had at any other job."
"It has been a Godsend to be able to still work in my chosen profession from the comfort of my home."
"I have enjoyed the flexibility with CCS. I never feel like I am inconveniencing anyone to adjust my schedule for the needs of my family. I have never worked for a company that allowed me the schedule I have with CCS."
Grow Career From Home
 "I have been given other wonderful opportunities to grow within CCS. I feel very supported to continue to grow and consider myself very lucky to have found this company two years ago."
"CCS has allowed me to be able to do what I love and provided an environment where I can grow as well."
Patient Connections
"Prior to starting, my only reservation was that I would miss the relationships with my patients and the hands-on care that, as nurses, we all love. Within one month that concern was gone. I quickly realized that I didn't lose anything joining CCS, if anything I gained so much!"
"I call the same patients at the same practice as a chronic care coordinator which helps me to create meaningful relationships with patients who need it the most and every month my patients are so excited to hear from me."
"It is so fulfilling to be able to help the people who I feel need it the most! Most of my patients look forward to our monthly calls!"
"I love it because I get to communicate with patients more than I would in the office, getting to know them personally as to better understand what they can and can't do, so I can give them personalized healthcare counseling."
Supportive Management Team
"Management and Team Leads communicate clearly and quickly with any questions. Management has also done a wonderful job of making us all feel connected and a part of a team even though we are remote."
"I had a preceptor who helped me get comfortable with the position, explained everything, and would always ask if I had questions."
"Management was not hidden, they interacted with all employees frequently and always treated them with respect."
Training/Continuing Education
"The training process included general education regarding CCM enrollments and monthly calls. I also received specific on-the-job training, one on one with my team lead which set me up for success from the start!"
"Chronic Care Staffing is always looking for new ways to help their employees succeed and give them opportunities to expand their knowledge. There are many opportunities to learn new EMRs and continue my clinical education."
"There were always resources for education available to me when I needed it."
If you possess the skills and requirements below and are interested in applying as a care coordinator please click here. Thank you!
Skills needed:
Communication- Making strong connections with your patients is key to closing gaps in care.

Problem Solving- Critical thinking and clinical reasoning will help to make you a successful Care Coordinator.

Character traits- Compassion and empathy for your patients. Pleasant phone personality. Excellent listening skills.
Requirements:
LPN, CMA, or RMA
Three or more years working in a geriatric setting
Three or more years of EMR charting
Benefits:
8am-6pm in the time zone of your client
Optional health insurance
Accrued per hour worked
Chronic Care Staffing, LLC ("CCS") is an outsourced virtual care management provider that was founded in 2015, the same year Medicare's Chronic Care Management program began.  Headquartered in Charleston, SC, Chronic Care Staffing works with clients ranging from small practices to large health systems.  CCS is a sister company of Joint Commission certified Millenia Medical Staffing and has access to a network of nurses across the United States.  CCS is a clinically based company that doesn't sell any software – all of our programs are designed to generate income for our clients without an upfront investment.