Bill H.R. 4755 Targets Patient Cost Responsibility for CCM
Story by Brittani / August 19, 2021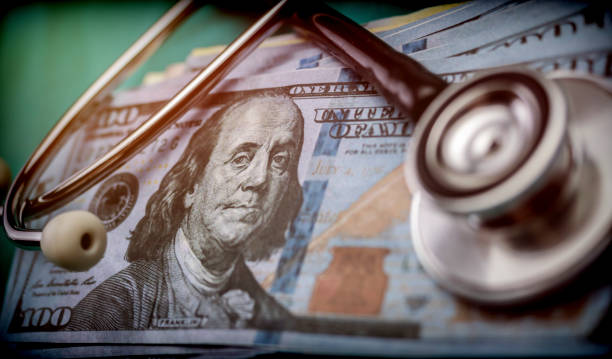 Providing Chronic Care Management to every patient in need has been deemed a larger task than anticipated. The out-of-pocket expenses due to cost-sharing requirements force patients to choose between their health and basic necessities. Cited data states that "only 684,000 patients out of the 35 million Medicare beneficiaries with two or more chronic conditions benefitted from CCM services over the first two years." (AAMC, 2021) The main hurdle that patients are struggling to overcome is financial. The coinsurance stipulation has posed a significant barrier, specifically to those on a fixed income. The House Ways and Means Committee has reintroduced bill H.R. 4755, Seniors' Chronic Care Management Improvement Act, which will make an amendment to remove patient cost-sharing responsibility for CCM services. 
"On July 29, Suzan DelBene (WA-01), Representatives Jeff Duncan (SC-03), and Peter Welch (VT-At-Large) reintroduced Act (H.R. 4755). This bipartisan legislation will facilitate better chronic care management (CCM) for Medicare beneficiaries." (U.S. Congressman Jeff Duncan, 2021) "By investing a few extra dollars a month through the Seniors Improvement Act, we ultimately save the taxpayers and seniors money while simultaneously providing a higher standard of care," said Rep. Jeff Duncan, R-South Carolina. (King, 2021) Congressional action is necessary to help remove this financial obstacle and ensure this program reaches every deserving patient that is eligible. This legislation will help focus healthcare back where it should be with patient-centered care. 
CCM programs provide a wealth of benefits to the public both clinically and financially. A successful program delivers continuity of care to the patient, reducing hospital admissions, ultimately saving everyone money. Keeping in mind that CCM can only be as successful as the number of patients it reaches. The current cost-sharing component heavily affects patients' decision to decline services because they simply can't afford them. Nearly 20% of CCS patients have declined or opted out of the program due to financial reasons. Thousands of patients could have benefitted from a CCS Care Coordinator calling every month during the pandemic when they were isolated and hesitant to see their providers in person. Our enrolled patients were assisted in navigating the vaccination process, accelerating the public's protection against COVID-19. These are just a few examples of the high-quality care that patients receive enrolled in this program and programs alike. 
Please help us in supporting this important legislation by Clicking Here to find and contact your congressional representative. Thank you!
A summary of the legislation can be found here. The bill text is available here.
Chronic Care Staffing, LLC ("CCS") is an outsourced virtual care management provider that was founded in 2015, the same year Medicare's Chronic Care Management program began.  Headquartered in Charleston, SC, Chronic Care Staffing works with clients ranging from small practices to large health systems.  CCS is a sister company of Joint Commission certified Millenia Medical Staffing and has access to a network of nurses across the United States.  CCS is a clinically based company that doesn't sell any software – all of our programs are designed to generate income for our clients without an upfront investment.
Citations: AAMC. (2021, August 6). AAMC, Health Care Groups Support Chronic Care Management Legislation. AAMC Advocacy Health Care. Retrieved August 16, 2021, from https://www.aamc.org/advocacy-policy/washington-highlights/aamc-health-care-groups-support-chronic-care-management-legislation King, R. (2021, July 29). New bill aims to boost Medicare access to chronic care services. Fierce Healthcare. Retrieved August 16, 2021, from https://www.fiercehealthcare.com/practices/new-bill-aims-to-remove-coinsurance-requirement-for-medicare-enrollees-for-chronic-care U.S. Congressman Jeff Duncan. (2021, July 29). Rep. Duncan joins Rep. DelBene (WA-01) and Rep. Welch (VT-At-Large) to Introduce Bipartisan Bill to Increase Care Coordination for Seniors. U.S. Congressman Jeff Duncan Serving South Carolina's 3rd District. Retrieved August 18, 2021, from https://jeffduncan.house.gov/media/press-releases/rep-duncan-joins-rep-delbene-wa-01-and-rep-welch-vt-large-introduce-bipartisan