Virtual Clinical Staffing Reduces Burdens, Improves Care
Story by CCS Editor / July 21, 2022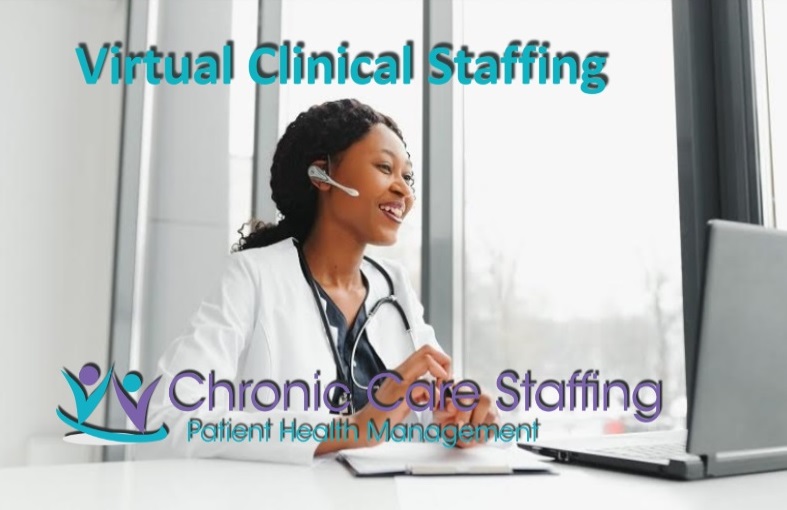 Chronic Care Staffing offers flexible Virtual Clinical Staffing options to meet a variety of needs in your practice.
Are you experiencing clinical staffing shortages? You are not alone. Between COVID and the ongoing labor shortage nationwide, many medical practices continue to wrestle with the challenge of doing more with fewer qualified clinical staff.
Studies indicate that this clinical staffing shortage negatively affects billing, morale among your remaining staff, and most importantly, quality of care.
The CCS Solution: Virtual Clinical Staffing
For practices like yours, CCS offers a solution: Virtual Clinical Staffing. We provide qualified, vetted remote staff to perform time-saving and labor-saving tasks, such as:
Case Management
Triage
Screenings
Lab/Test Results and
Other Virtual Clinical Services
How it Works:
As part of the CCS Virtual Clinical Staff offering:
Assigned CCS nurses remote in and chart in real time into your EMR platform.
CCS takes on your identity (Name, Greeting, Caller ID), and acts as an extension of your practice.
Each nurse will call from a direct local number (that CCS establishes and pays for).
You can choose from RN, LPN, and CMA pricing options.
CCS Sets the Standard in Remote Care
CCS Virtual Clinical Staffing services utilize the same tools, techniques, and procedures as we do for our standard remote services, such as:
Chronic Care Management (CCM): monthly monitoring of patients between office visits, helping reduce unnecessary ER visits and hospitalizations.
Annual Wellness Visits (AWV): identify modifiable health risks to help reduce health disparities and improve outcomes.
Transitional Care Management (TCM): intended to reduce potentially preventable readmissions and medical errors during the first 30 days following discharge from acute care.
Virtual Clinical Staffing: A Renewed Focus on Care
Let Chronic Care Staffing add support staff to your clinical team so that your internal staff can continue to focus on patients in the clinic. Contact CCS today!