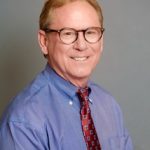 Chronic Care Staffing does a fabulous job getting so many patients on the phone. We have gone a long way toward improving people's health, simply by discovering the number of patients who were out of meds!! Overall feedback from our patients is great. They are all convinced you are sequestered in rear of building. They comment that calls from action items sent by you to us are resolved quickly, adding to feeling you're just down the hall (confidence).
Grow practice revenue and improve patient care.
Connect your CCM eligible patients with our nursing staff who use your current EMR and billing systems.
We provide the telehealth resources, you receive the reporting needed to meet Medicare's reimbursement requirements for code: 99490 and, most importantly, happier, healthier patients with better health outcomes.
"I don't have the staff to manage CCM patients"
You don't need to add additional employees. Our experienced nursing staff does the work for you.
"My practice is too busy to endure training or new software setup"
There is no additional training for your staff, and we use the systems you already have in place.
"How do I know if my practice will qualify?"
We are the experts, and will conduct a thorough review of your systems and eligibility before getting you started.
We work within Your Existing EMR